As 2018 started, it brought time for reflection on our New Year Resolutions! Liza is aiming to clean her boots more regularly whilst Alex plans to keep enjoying what he is doing, especially with helping his clients!  Watch the full video here.
Alex held another clinic for Equestrian Training South West, giving members their kick start in to 2018! Meanwhile Alex and Jonny had their own as well, after a visit to Gareth Hughes! Unfortunately there wasn't any kicking for Liza in January following 3 fractures to her foot!!! Once again side-lined from riding, there seems to be a theme for this time of year now…! Although a few of the horses are still unsure of her crutches!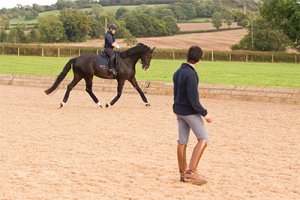 The January pole work clinic with Liza was once again was fully booked, with Equestrian Training South West also holding a 10 hour pole work clinic too, which once again proved challenging and educational for all!
With plenty of judging dates in the diary for this year, Alex started things off at Kings Sedgemoor EC!
Following the launch for the Collective TeamQuest Facebook page, the latest team Collective Dream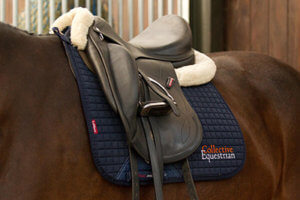 makers are working hard towards their debut! After another team training afternoon towards the end of the month they are ready for their first competition of the year in early February at Stretcholt EC! Take a look at their page to keep up with their stories!
As we look ahead to February, Tony Hobden from Equidance is visiting to help create some new freestyles for our liveries and we are also welcoming back Antonia Wills on Sat 17th Feb for a saddle fitting day – if you would like your saddle checked or help finding a new one, get in touch with us and we can add you to the list!
---