Published at: 07/05/2017 / Category: collective news / Comments: Comments Off on June 2017 Update & Results
June started with Liza heading down for a busy 3 days at Stockland Lovell for Banwell Pony Club camp.
The first Premier League of the month was at Wellington Riding in their super new outdoor arena! Damo proved to be star of the show for Alex with a 4th place in the 6yo Young Horse Class.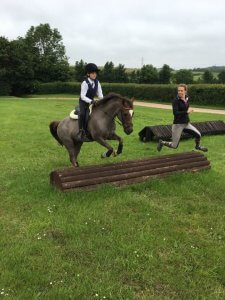 Next was a team trip to West Wilts EC where Kathryn Gallagher scored 69% in both Novices, having only very recently taken over the reins on Liza's Lexi! Making a very promising start, with a 4th and 5th in super hot classes! Livery, Bonnie on Weits scored 65% and 6th in their first affiliated Novice!
Alex just about kept a very excited Hero from adding in to many extra movements – even the judge commented how "bouncy" he was! 70.9% in the Novice completing his regional qualification and then 68% in the Elementary and 2nd despite a couple of costly mistakes! Aboard Sheila's Johnny who hasn't competed for 2 years, Alex won both advanced mediums on 67% and 69% – despite having not sat on him for a couple of weeks as well as having a few extra changes added in as well! Liza and Rosie won the PSG overall on 67.6% and then ran through the Under 25's Grand Prix test for only the second time to score 67.9%!
Alex held a successful test riding clinic at Mendip Plains on Monday 12th  – with  some of our own clients taking part as well to take advantage of  being able to train within the white boards!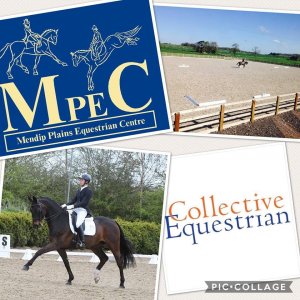 A rather hectic week came from the 19th . The week started at Sheepgate Equestrian for their Premier League show. Alex and Damo started Monday very well winning their Medium on over 72% despite the temperature well above 30! They then went on to score 66% in the Advanced Medium. With Ruben, Alex went on to take 2nd in the PSG on 68%! Elizabeth and Rosie were 7th in the Inter1 on 67%.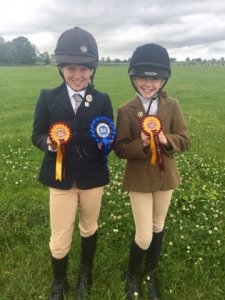 Tuesday thankfully brought cooler weather! Despite being a little worn out after the day before, Damo was 8th in his Advanced Medium on 65%! Rosie was 4th in the Inter2 and then 3rd in the Under 25 GP!
Aside from some super results, the highlight has to be the incredible crepes at Sheepgate – definitely "well worth the journey"!
After a day in the field for the horses, whilst the others set foot in the new arena for the first time, it was a quick turnaround to set off to Hickstead on Thursday!
On the Friday, Alex and Jonny were 8th and 9th in a super hot PSG class on 68% and 67%, whilst Liza and Rosie were 2nd in the Under 25 Grand Prix on 64%.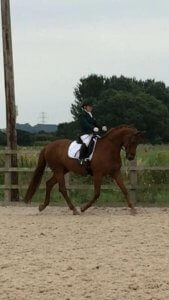 To end the week, Collective Day Dreams had another TeamQuest win at Mendip Plains EC, where Alex was also judging. In particular well done to Meg Dury who won her Prelim on 71%! Lily Dadswell and Emma O'connor both scored 63%. Whilst Caitlin Clancy also won her Novice with 71%!
Whilst Alex, Liza and Jonny were away for training with Gareth
Hughes, Kathryn took Lexi to Kings Sedgemoor EC for a run through of their FEI Para Team Test!
With great excitement, our outdoor arena is now finished thanks to Perry James Arena's using an Equestrian Surfaces mix. The staff flat is undergoing huge refurbishment which should be completed in the coming couple of weeks!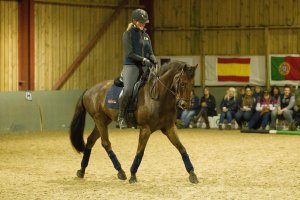 As we welcome Francesca and Ralph to our livery team in July, we very sadly had to say goodbye to Emily – who after 16 months with us has left to head back to the classroom and  study for her A-Level's. Having completed her NVQ Level 2 Apprenticeship, scored 67% at her Medium Debut on her own horse Harry as well as riding in a couple of our demo's!  Emily also takes home Fiddles with her, to enjoy a life of hacking and hunting!
On a more positive note,  we are chuffed to bits to say that Alex, Liza, and Jonny have all been selected to ride at the Hickstead CDI at the end of July. Alex is contesting the Young Riders with Ruben. Liza is in the U25 Grand Prix with Rosie and Jonny is competing in the Small Tour with Zak! We are also looking forwards to spending time with our livery clients there who are coming up to enjoy the hospitality on offer thanks to the Hickstead 1000club.
---