Published at: 06/28/2017 / Category: collective news / Comments: Comments Off on Collective Equestrian selected to compete at Hickstead CDI in July 2017
Champagne corks were popping in Chew Magna last week, when all three of the dressage riders behind locally based Collective Equestrian were selected to compete at the prestigious Hickstead CDI in July 2017. 
High scores at Hickstead last week (21st June), for Collective Equestrian founder, Jonny Clarke-West and his fellow riders Alex Harrison and Elizabeth Allen put them at the forefront for selection to the prestigious international competition in July.
Jonny Clarke-West will debut his own 9 year-old Zick-Zack Toftegard at Small Tour. Meanwhile Alex Harrison and Ruben IV were nominated by selectors to compete in the Young Riders competition against a tough shortlist of fellow young hopefuls.
Elizabeth Allen and Pioneer Rosie, owned by Roy Broughton and Rachel Jones, will compete in the Under 25s Grand Prix. For both Alex and Liza, selection provides them with the inaugural opportunity to wear with pride the Union Jack on their tailcoats. 
With so many competitors aiming to represent Great Britain on an international stage, it is rare for three riders from the same yard to achieve this honour. The team will continue to prepare for the competition over the next few weeks, training at their base in the South West, combining this with their roles as trainers for Collective Equestrian's liveries and clients.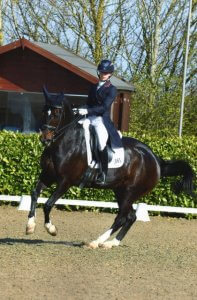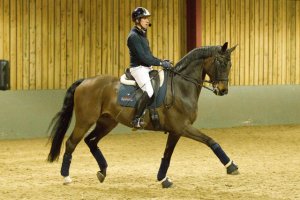 ---