Published at: 04/12/2017 / Category: collective news / Comments: Comments Off on March 2017 Update & Results
March started with the long trip up to Lancashire for Jonny, Alex and Kathryn for Myerscough Premier League. It was worth the trip with Lula (owned by Jonny and Mrs A West) coming 6th in the 5 year old young horse class, with Collective Hero not far behind. Ruben started the season well with a 9th and 11th in the PSG and Intermediare 1.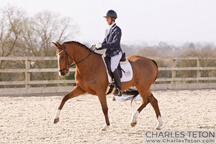 The 12th of March was a busy day at Mendip Plains Equestrian Centre for our Collective Equestrian Winter Dressage Championships and Quest Club BD competition where the Collective riders stole the show! Both Alex and Liza were kept busy all day, with Alex judging the Championship classes ahead of the second part of his BD Judges exam this coming week. Liza was helping the warm up with so many clients competing, aside the Collective Dreams team!
5 year old Phoebe Crossman made her BD debut as part of Collective Dreams, winning the BYRDS section of the intro on Blue. Poppy Williams, rode a fabulous accurate test on Kestrel for 4th place in the Prelim with Grace Churton just behind in 5th on Lady. Caitlin Clancy and Jacob won their Novice TeamQuest class as well as the MyQuest with 70% and 75%. This put Collective Dreams in to a close 2nd in their U18 BYRDS section. A huge thanks to Sophie at Tylers for their team kit!
In the Open TeamQuest, Rachael Butler won the Intro on Twiglet, with 2nd in the MyQuest with Johanna Britton Davis in 3rd. Julian Minchin was 2nd in the Novice MyQuest with Ben.
Grace also won the Introductory Championship on board Indie on 73%. In the Preliminary Championship, livery Jessica Clare was 3rd with Austin on 68.8%, Neha Walker was 5th and Lynn Ledbury was 6th. Grace Sheppard also won the open section on 70%.
The Novice Championship was won by Lisa O'Connell on a huge 76%, with Lynn Lidbury in 4th on 70%, Grace Sheppard was 2nd in the Open section with 73%.
Following so much judging practice, Alex went on to pass his BD Judges exam and is now a List 4 judge – keep an eye out for our Test Riding Clinic's coming up!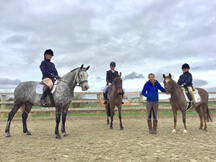 Collective Dreams have continued their success with another 2nd place at Burrows Court Farm – pushing them even further up the leaderboard! Caitlin currently tops the leaderboard for the BYRDS Novice TeamQuest, and Rachel Butler leads the way in the Open Intro leaderboard.
A busy day for the team at West Wilts Equestrian Centre on the 23rd March with 6 horses doing 11 tests, with each one being in the top 3!
Alex and Hero started the day off by winning the Novice on 70%. They also won the Elementary Gold on 70%, with Liza riding Chris and Jessica Clare's Austin just behind in 2nd, having only been reunited in the past week! Apprentice Emily Jobling was 2nd in the Silver section on Harry with 66%.
Liza and Austin were 2nd in the Elementary freestyle on 71.7%, whilst Alex and Damo won the Medium on 71%, with Emily making her medium debut with a super test for 67% and 2nd in the Silver section. Damo then did his first advanced medium test, winning it on 69%!
Liza and Rosie were 2nd in the PSG on 66.9%, with Alex in 3rd on Ruben. Rosie then went on to win the Inter 1 on 67% whilst Alex headed off for his HGV Theory test – which he passed!
The next Saturday was a busy day for teaching, with Liza fully booked from 8.30am-6pm (with a quick lunch break for pimms, seeing as the sun had returned, the team had decided it was only appropriate!) This included the  young Greenshoots riders of the Banwell Pony Club as well as the first clinic for Equestrian Training SouthWest – more dates coming soon!
To finish a busy month, Alex took Damo to the BEF Excel training days  at Solihull where they enjoyed lessons with Lara Griffiths as well as the chance to see several other professionals including physios and nutritionists.
The team are now gearing up for our Spring Demo on Friday 7th April from 7pm ahead of the taster short course over the weekend – with a space or two left for the short course there is still time to book! For more information on the demo have a look on our website! Our new electric gates may even be finished by then!
---